Student Events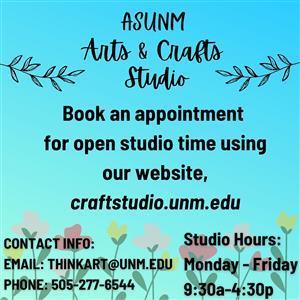 Student Union Building
Lower level

Zoom
The ASUNM Arts and Crafts Studio will be hosting studio hours by appointment only. We have limited occupancy, so be sure to sign up for time slots in advance. Visit our webpage craftstudio.unm.edu or click here to reserve studio time. 
*Membership rules apply
*At this point we are serving student and staff only.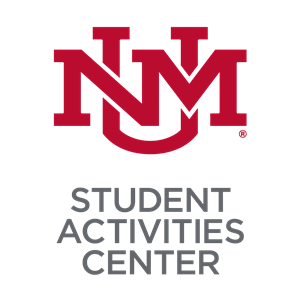 Main Campus

Not sure where to start your involvement at UNM during the pandemic?  Meet with a staff member from the Student Activities Center to see what UNM has to offer and how we may be able to match you with an experience that meets your interests!  We have 400+ student organizations, student government, fraternities and sororities, and opportunities to work on concerts, pep rallys, community service projects, movies, and more!  Schedule a time that works with your schedule by clicking here.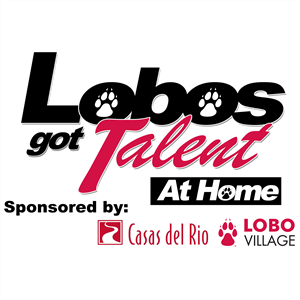 Virtual Show (Zoom)
Applications Available NOW for the 13th Annual Lobos Got Talent Show. Prizes sponsored by Casas del Rio and Lobo Village. Submit your video by March 1st at 5pm for a chance at the final show. Finalists' videos will make up the show on March 9th @ 7pm
Download the Full Rules & Information Sheet